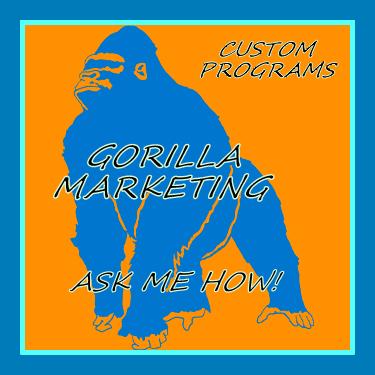 We offer custom marketing campaigns for every service, product, and budget. You write the copy and we'll place your advertisement in all of the best free online sites. You write the ad, and for only $50.00 per month -- we'll get the word out - in Gorilla Style!
Our Gorilla Marketers will place your ads on 8 of the best free sites 15 times per month for only
~ $50. per month ~
That's 120 ads per month!
941-237-0951

or

386-265-5338