WELCOME To Monarch Web Strategies
We're here to solve your design and writing dilemmas.
We're here to write content for your site, your newsletter, your marketing -- with
words that engage and entice.
We're here to design your site, your newsletter, your marketing - with images that
save a thousand words.

SEO? Of course.

But we refuse to sacrifice quality for gimmicks.

We believe that good writing speaks for itself.

Content is key.


Compelling prose paired with original graphics and photos breathe life into
your site. A website can be so much more than an online ad, more than a
virtual business card -- we can help you showcase your professional services.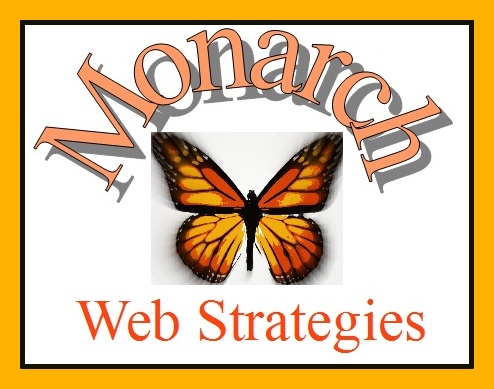 Your website may be the first
impression your customers have of you
and your business. We help you make it
the best it can be.
Words and pictures, polished like
diamonds, greet your site visitors ... just as
you would greet them with a smile and a
handshake.

941-237-0951
Horizon.Research@ymail.com
Monarch Web Strategies is a division of Horizon Research Network, LLC
Copyright 2018 ~ All rights reserved.